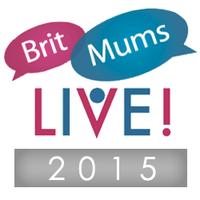 There have been a few negativity's bouncing around on social media about the bloggers that are attending BritMums Live this year. I agree it is not everyone's cup of tea but we are all entitled to have different interests and nobody should judge you for them!
If you are still unsure whether you should book a ticket or not, here are my 6 reasons not to attend...
1. If you hate nice people. This event is full to the brim of super friendly, lovely people and if you are one of those people in life that have an aversion to kind words or smiles then this event perhaps isn't the place for you.
2. If you dislike free food, drink and goodie bags. These strange things are openly displayed and available at the conference and if you hate freebies you may be out of your comfort zone.
3. If you don't want to embrace the world of blogging and learn new skills along the way then again I would avoid buying that ticket. Amazing bloggers, keynote speakers and inspirational people are around every corner and if that's not your bag avoid The Brewery on 19th and 20th June.
4. If you enjoy complaining about things and embracing negativity you may struggle to maintain your composure. You may even crack a smile at some point!
5. If you can think of nothing worse than discovering great brands, trying out new products and getting the chance to win lots of fantastic prizes over the weekend maybe give it a miss.
6. If you don't want to see posts about "What I am Wearing" and "Whats in my bag" for BritMums then avoid social media from now until mid June (and beyond) because there are hundreds of them! For some reason people are actually excited about going to an event and getting a break away with lots of friendly people!
If like me for some strange reason all of the above appeals to you then whizz over and get your ticket. Blog your heart out about how excited you are, join in the 'I'm Going to BritMums Live' meme and IG the hell out of those new clothes you got for the weekend!
If you don't want to attend then you really don't have to but please don't bash people who are genuinely looking forward to it because...quite frankly if you can't say anything nice then don't say anything at all!
If you are going I hope to see you there. If not...enjoy your weekend!