I have been wearing glasses for driving for about 3 years. I have always had perfect vision but when I noticed myself getting headaches from squinting all the time I went to the opticians where I discovered I was short sighted.
My first glasses were from Specsavers.
When I was pregnant with Ted I found I didn't need my glasses as the pregnancy had actually improved my vision!
My eyes started to get worse about 6months postpartum and I decided it was time to crack out the specs again. After a few weeks I began to get headaches again and wearing my glasses was making them worse.
I decided it was time to get my eyes tested again and booked an appointment at Specsavers. The booking process was quite easy, I gave them a call as I don't like making appointments online and managed to get a check up scheduled for the next day!
I was a little bit anxious about my check up as they often leave my eyes feeling so tired from all the concentration.
I arrived for my appointment where I was asked some questions about my health by a very friendly optical assistant. The poor guy had been engulfed in water by a bus on his way to work, I had a little giggle I have to admit but his story made me feel more comfortable.
I was called in to see the Optometrist. My eye test went well, there was lots of "Can you see clearer through number Ooooone? or Twoooo? Ooooone?? or Twoooo??" and my eyes were indeed very tired afterwards.
My vision had actually improved slightly and he said that when you are pregnant my eyes may have well got better but I may find in a years time that they begin to deteriorate again.
We had a chat about which frames to choose as I was concerned with having little hands grabbing them off my face all the time that they may break.
He suggested some full frames as the frame will prevent the glass from snapping and they need to have some spring in the arms making them more flexible when pulled.
I had my eyes on some Wayfarers so that news was great news!
I got my prescription and was taken to the shop floor to choose my frames.
I tried this tortoise shell pair from the Gok Wan range but they didn't have much give in them.
I then tried this pair from the mens Boss Orange range which I loved but they were quite heavy on my face and touched my cheeks when I smiled which I was told meant the frames were too big.
After trying a few more pairs I decided on these gorgeous navy blue and red frames from Osiris which had metal arms and felt really comfortable. I love the bright colours and if I am only going to be wearing them for long distance I wanted something a bit more fun.
I only had to wait an hour for them to be made and made sure I got an anti-glare coating on the lenses for when I am driving.
I love my new glasses and am not at all ashamed of the amount of selfies taken the past few days to show them off!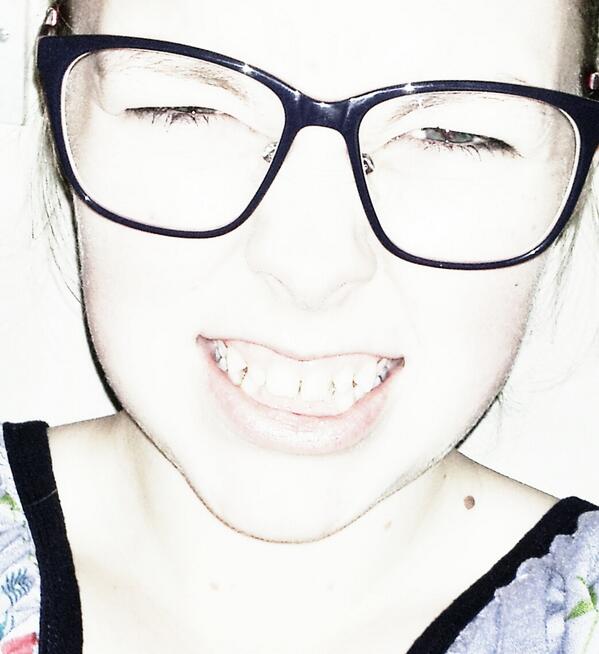 Have you had your eyes tested lately?
*I was sent a voucher for a free eye test and frames for the purpose of an honest review but all opinions are my own.